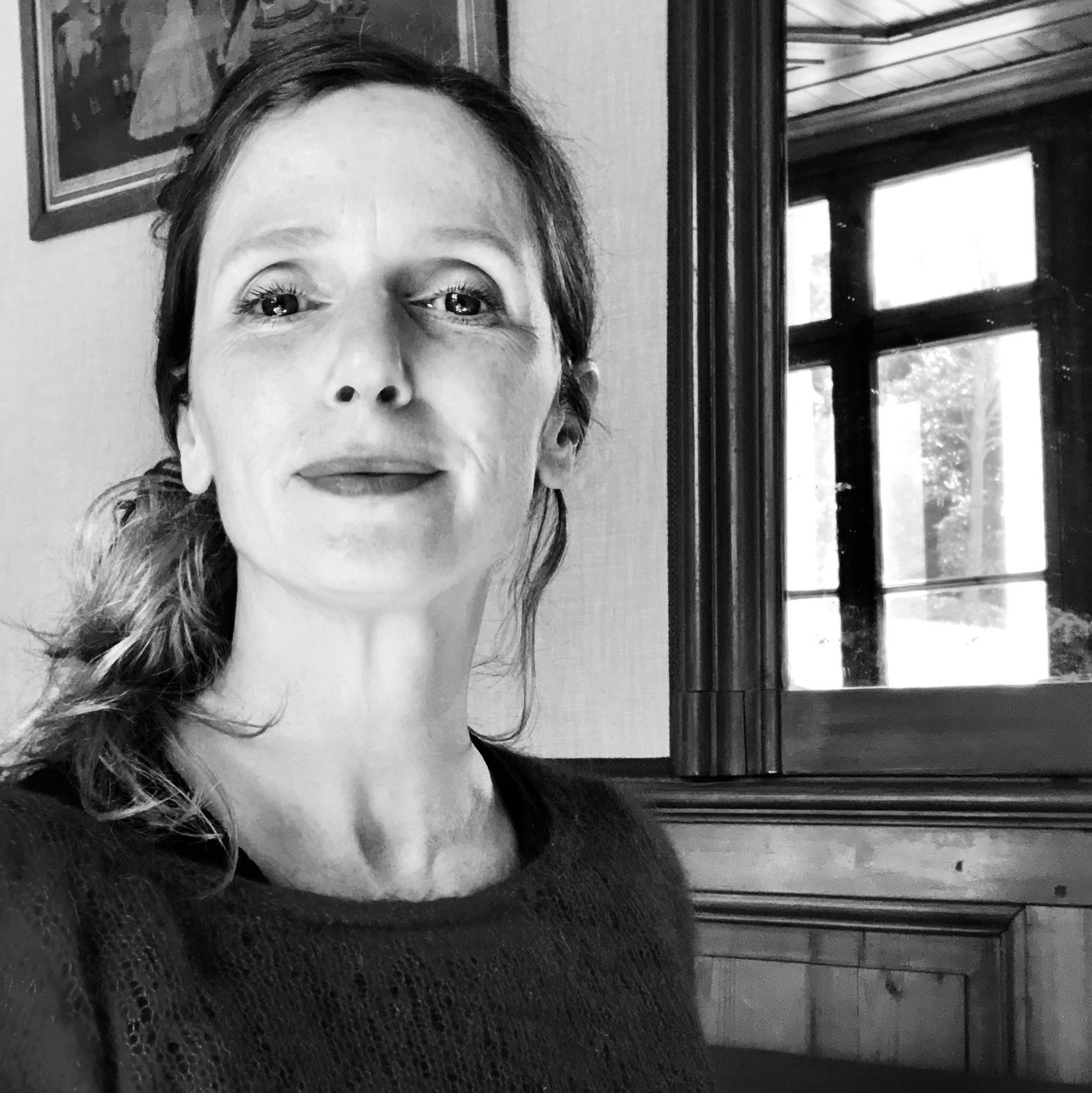 For the last 35 years I explored many paths, some of which I will share with you below…
In my Early years…
I was 14 years old In 1984. At this time, my English teacher, when we were too noisy and turbulent during her classes, used to sit in a lotus shape on top of her desk and closing her eyes…
It was strange, to say the least, but no one seemed to care.
At the end of one of her classes I dared to ask her:
"But madam, what exactly are you doing cross-legged on your desk?!"
"I am meditating", she answered.
Following this conversation, I discovered Hatha Yoga and met my spiritual master who changed my reality in a few seconds.
For those of you who have read Elizabeth Gilbert's "Eat, Pray, Love", this is the same Guru she wrote about. This encounter shaked my whole reality in a second.It was a life changing awakening.
From that moment on, I started searching the source of what I had just experienced.
At that time, yoga was not at all fashionable. Far from it. It was frightening, sometimes intriguing for people.
I was quickly labeled as a "mystic" and "eccentric" within my group of friends.
I didn't care and was determined to find God somewhere. Making my way as best I could in the artistic world to which I belonged.
From one healer to the other…
A few years later, I became the patient of a healer. Fascinated by her work, I found the courage to ask her to initiate me… She accepted.
With her, I learned to heal the body and the spirit, by traveling from one parallel world to another. And, I discovered the infinite possibilities of human consciousness.
One morning as I was about to buy a ticket to Mexico, I discovered that I had no money left on my account.
While I was in front of the ATM, she called me and said:
"Would you be interested in hosting some Huitchols? They are Mexican shamans?"
"Okay!!!…if I can't go to Mexico, Mexico will come to me!".
That evening, they arrived in traditional outfits and asked me to buy them a box of sugar cubed for dessert, while raving about my vacuum cleaner.
The deal was clear: "I'll put you up and in exchange you'll teach me your work.
I was fascinated by their world.
The next morning, I was put to work: I had to pick up old Kleenex and shake the hands of those who lost consciousness. People come and go in my living room. For more than a month, at a rate of 10 hours a day, I collect the Kleenex…
In reality, they have shown me how to work with the unconscious and especially how to get out of the Illusion. Thank you!
On the other hand, a lot of therapists, hypnotherapists etc… have taught me how to help the person enter a healing space, and especially how to navigate in it.
Yoga..
After 35 years of practicing Hatha Yoga, I became a Kundalini Yoga teacher. This practice taught me what the Discipline really is.
Summer and winter, I got up at 4:30 in the morning, went to my ice-cold shower when it was still dark and cold and every morning at dawn, I taught 2:30 of daily practice to my diligent students…
I saw the immense power that the mind can have on our bodies.
KY has allowed me to connect to what is bigger than me.
To go beyond the limits of my mind. Thank you
Tantra …
Later, as I sought to make the connection between the spiritual and the material, I trained in Tantra (mainly through the Skydancing school) and became a Tantric practitioner.
"Tantra is a spiritual path that includes sexuality."
Tantra taught me to see my body and that of the other as being a Universe in itself; to become aware of my limits, my desires and to express them.
Coaching…
I am a Certified Sex, Love and Relationship Coach from the "Tantric Institute of Integrated Sexuality"-(Vita coaching method ).
There, I have learnt how to carefully listen and help my clients to find their own solutions. How to support them in becoming who they trully are. And how to help them to accomplish their dreams and visions.
I have learnt plenty of ancient tools rooted in Taoïsm, Tantra etc..
I have learnt that commiting to coaching was actually one of the best thing I could have ever done to myself.
It was the last piece of my puzzle. The one I needed in order to wake up proud and happy about the life I was creating.
If you want to move on to the next level and work with me, it's very simple!
Reach out by sending me an email.
I'll be so happy to connect with you, serve your growing process and support you on your journey !!
TESTIMONIALS:
"Marie has an extraordinary gift!
Her laser sharp intuition drills right into the places that need your attention. And then she holds and heals these places with love, compassion and care.
Her coaching style is unique, charismatic, engaging, bold and yet tender at the same time. Her energy and enthusiasm for your transformation is contagious.
Using imagination, metaphoric language and other unexpected tools from her diverse artistic and healing background she takes you on a ride within yourself. And you come out on the other – brighter side!
With Marie it's truly is an art of healing. I feel blessed and privileged to experience her magic and would recommend her to anyone.." Olesya K. (Russia)